Ease the Stress of Moving with a Home Stager
It's true that moving is one of the more stressful things we can do. Whether it's across the city or around the world, it's a major life-changing event that comes with many considerations. As a result, putting your home on the market suddenly provides you with a to-do list that seems to perpetually renew itself. Instead of getting shorter as you check things off, it seems to grow ever longer! Ease the stress of moving by hiring a home stager.
 
 
Start Early & Get Help
As a home stager I have watched many home owners preparing for the sale of their home and know first hand how much work is involved in the process. Multiple tasks include home repairs, garden work, organizing and clearing junk, decluttering and cleaning; all essentially part of the inevitable staging process. And then comes the packing! Start early and get help to ease the stress of moving.
 
 
Hire a HandyPerson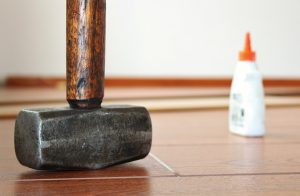 With so many odd jobs that need doing, hiring someone who can get them all done in one go is a great alternative to doing it all yourself. A handyman can repair door & window latches, re-attach the downspouts that have pulled away from the gutters, fill in the cracks in the bathroom grout… you get the picture. For anything specialized like electrical work or plumbing, it's probably best to hire a professional. But for minor repairs this can be a quick and easy way to get things checked off your list.
 
 
Get a Head Start on Packing
You've met with your realtor and together you've come up with a list of what needs to be done before the house goes on the market.  This is a great time to get a head start on packing. You'll have to do it anyway, so the more you get done before you show your home to buyers the better. Packing up extra linens, clearing out closets, getting rid of old and unused items are all on the list when it comes to organizing and decluttering. Follow these tips to get the process started on your own. But you may find you don't have the time to tackle the endless list of jobs on your own. Therefore hiring a good stager can help you prioritize exactly what needs to be done for the open house so consider hiring a professional to ease the stress of moving.
 
 
Showcasing Your Home to Its Full Potential
Professional organizers and stagers understand the importance of showcasing your home to it's full potential. Buyers are not only buying a house, they are buying a lifestyle. Stacks of ironing or piles of old magazines and newspapers are not selling the lifestyle they want. Buyers want clean open rooms with lots of natural light. A professional stager will decide which rooms to focus on for maximum impact, what needs to be sorted and organized, and what to pack away. They will also mark pieces of furniture to be moved to a different room or stored until your move. A professional organizer can help by sorting through drawers, closets and storage rooms into tidy and organized compartments. One good tip is to pack up anything you don't use on a daily basis. The less you have in your closets and storage rooms, the larger all these places will appear to potential buyers.
 
 
Creating a Neutral Environment
The purpose of hiring a stager is to help create the most desirable version of your home for a buyer. To do this, a stager will look at your home through the buyers eyes. Furniture placement and room arrangement is very important to highlight a room's best features. Having no emotional attachment to furniture and accessories is a huge plus when deciding what to keep and what to pack away. Keep in mind it's not personal and it's only temporary. Creating a neutral environment is key to best showcasing your property.
Professional home stagers and organizers work in different capacities and can provide services specifically for your needs. If you want some advise on how to get started, call for a consultation. Whether it's a full home staging project, or just a partial staging, you will have a head start over your competition by maximizeing the investment in your home. Ease the stress of moving by hiring a home stager!