Blue Stays Hot As The Weather Turns Cool
Blue Stays Hot as the Weather Turns Cool
The long hot days of summer feel long gone. As the seasons change, we start to embrace fall for its sunny clear days and decidedly cooler nights. With the change in seasons usually comes a change in wardrobe, and the colours we craved in the height of summer no longer feel appropriate. We seem attracted to deeper darker shades that make us feel cozy and warm.
Darker Shades of Blue Transition into Fall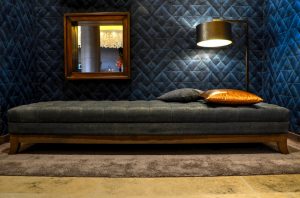 At this time of year I'm still attracted to shades of blue. I move away from the bright turquoise and sky blue of summer, and gravitate towards royal blue, indigo and navy instead. The deep richness of these colours reflect the longer nights we are about to experience. They help us transition from those long lazy days of summer into the more routine shorter days of fall.
Time to Update Your Accessories
Even if your larger pieces of furniture are lighter and brighter, you can tone things down and warm up the room by updating your decor  for the season. If you've got lots of lighter summery pieces of decor, start by swapping out some of the easier ones. Change out your pillows or throws from the lighter summery shades into some darker richer tones. Try finding richer textures and thicker fabrics to move with you into the winter months. Knits and faux furs are great examples of fabrics that aren't so useful in summer but seem to be so welcome when the weather turns cool.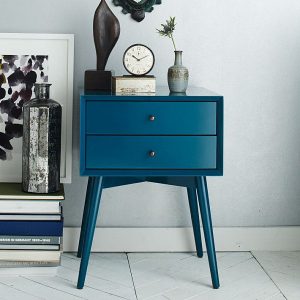 Click the link below how blue can transition well from summer to fall, looking light and bright on one hand but also bringing in the darker fall tones on the other. Blue stays hot as the weather turns cool!
http://www.houzz.com/ideabooks/89271815/list/stylish-living-room-happily-sings-the-blues
If you have a favourite fall colour you like to accent with, share a comment here.