Prepping your Home for the Spring Housing Market – Fix What's Broken
Prepping your Home for the Spring Housing Market
Welcome to the second segment of prepping your home for the spring housing market. This topic seems fairly obvious, but it's extremely important to fix what's broken prior to putting your house on the market. Have you ever gone to view a property and found something that doesn't work? I know I have. The issue could be something really minor, but remember buyers are on the lookout for anything that could be a potential problem. From a buyers' perspective, a small problem they find could mean larger problems lurking around the corner. You want them to know you've taken good care of your home, and the best way to do that is to make sure everything's in proper working order. Don't scare away some serious potential buyers by leaving things undone.
Buyers Make their Decision Within 3 minutes of Viewing your Home
Remember! First impressions are so important! Take a step back and look at your home through buyers' eyes. The overall look and feel of your home from the outside can make a buyer fall in love with your home at first site – or not! Paths and walkways are important because the entry to your home will be one of the first thing the buyer sees. Repair or replace any cracks or broken paving stones to prevent injuries. Ensure the front door entryway clean & tidy, and you have an inviting chair and planter to welcome your guests. This is a good time to invest in a new paint job so you can really maximize your return.
Fix What's Broken!
Most repairs that need to be done are usually fairly minor. Small jobs can probably be handled in a weekend but will save time and money in the long run. They'll also make a huge difference on how home buyers see your property. Use this checklist when prepping your home for the spring housing market to fix what's broken: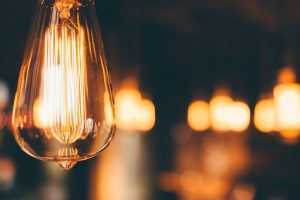 Lightbulbs and switches should work inside and out & dimmers should function properly. Replace burnt out bulbs and cracked switch plates.
Doors, knobs & hinges – including cupboards – should open and close properly, quietly and without sticking. Spray some WD40 for smooth function. Make sure all parts of knobs and hinges are attached and in working order.
Window latches should be in proper working order and frames should be clean and chip-free. Ensure window glass is looks spotless.
Tile and hardwood floors should be cleaned and polished so they look their best. Make sure carpets are professionally cleaned before your open house to remove any unwanted odours and stains, especially if you have pets.
Trim and baseboards can take a beating, especially the around doorways. Clean all the trim as well as you can, and touch up any chips or stains with a dab of paint. Replace any cracked or rotten pieces.
Cupboard shelving should be level and in working order. Handles should be properly functional. Make sure nothing's missing.
Walls should look clean and fresh. Give a fresh coat of paint to brighten up drab and dated walls – just stick with a neutral colour so as not to detract from the room itself. If they don't need painting, just wash around light switches and door handles to clean away dirty marks.
Hire a Professional!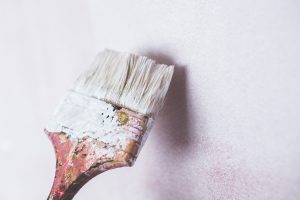 Other more major areas that need addressing will surely be noticed when a home inspection takes place. For bigger jobs that are beyond your scope of expertise, bring in a professional that can help make sure your fireplaces, major heating & AC systems, HVAC, and hot water tanks are all functioning in proper order. Don't forget about gutters and rain pipes when prepping your home for the spring housing market. They should be leak-free and have no drainage issues. You don't have to head up onto the roof yourself, so bring in someone who can power-wash your roof, decks and clean gutters out properly.
Did I miss anything?
If you've seen something that needed attention when looking at a home, leave a comment here.