Prepping Your Home for the Spring Housing Market – Depersonalize Your Space
In my last blog post I spoke about the importance of staging to set your home apart from the competition. Over the next three blogs I will talk about prepping your home for the spring housing market. These are topics: Depersonalize Your Home, Fix What's Broken, and Add Some Pop.
This week we will delve into one of the most important of the three and the easiest place to start – depersonalizing your home.
 Prepping Your Home for the Spring Housing Market
Depersonalizing your home is one of the most important parts of prepping your home for the spring housing market. It gives you a kickstart on packing, and your home gets a fresh new look that will appeal to more buyers. Your home should scream "you want to buy me!" The most effective way to convey this message is to remove any items that will remind them they are in someone else's home, so buyers can visualize their own pieces inside your space.
Free the Corners!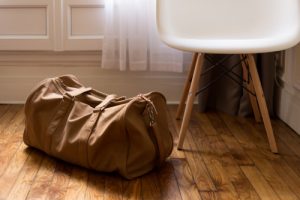 Start by packing up the most obvious personal items: clutter in the corners. This is an easy place to start: piles of laundry get put away, magazines and newspapers get recycled, boardgames are packed away in a basket, extra shoes and coats packed away for the next season. Look around each room and try to spot at least three areas where you can remove some personal items. You'll be amazed by how much space you create it by clearing out those corners!
Fragile! Pack with Care!
The next most important areas to address are the items that scream "our family lives here!" Family photographs are probably number one on the list, as well as any arts and crafts made by your children or family members. Remove those grocery lists and finger paintings from the front of the refrigerator, as this will give the kitchen an instantly fresh feel. Carefully pack away treasured crafts and mementos and replace with books, fresh flowers or simple decor items. If you need to fill some empty wall space, rehang neutral artwork that coordinates with your colour scheme.
Look at your home through buyers eyes.  
This will be the hardest step and not everyone will be able to do this objectively. You need to see your home with fresh eyes, so walk out of your house for a moment and come back in as if you are a new buyer. Try to look at your home objectively as if seeing it for the first time. Have you removed as many personal items as possible? Have you freed up the corners and created space? Is the overall feeling inviting and warm to new buyers? If you've successfully answered yes to these three questions, then you've done a great job! Remember you still need to create warmth, so don't make the space too sparse. You're well on your way to prepping your home for the spring housing market.
Please check out next week's blog for part 2 in the series: Fix What's Broken